PERSONAL PLANNING: Advanced Health Care Directives FAQ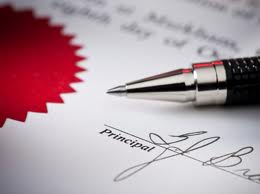 Recognized as a "living will" an Advanced Health Care Directive now has legal force and effect in B.C.
What is an Advanced Health Directive?
An Advanced Health Directive document provides instructions for doctors, nurses and other health-care providers about an Adult's future health and medical care. This document ensures the Adult's wishes will be carried out if he or she is unable to express them in the future.
Who should have an Advanced Health Directive?
People who want to ensure that their wishes are followed, even if:

  their family's wishes differ from their own;

  they have no family who could be appointed as their Representative;

  they have concerns that differing opinions among their family might cause conflict if a decision must be made about where they should live or their end-of-life situation.
What is the difference between an Advanced Health Directive and a Living Will?
The term "living will" does not appear in British Columbia legislation.
Living will is a term that originated in the United States and has become a way to express wishes and preferences for health care treatments in writing. Most often people use a living will to express wishes about health care treatments they do not want in an end-of-life situation.
If you have made a living will, you can give it to your Representative, if you made a Representation Agreement. It will help your Representative if they have to make a decision on your behalf.
 Your Notary Public in Sooke, Cheryl Vavra is available to assist you with drafting your Advanced Health Care Directive; she is available for house calls and hospital visits.